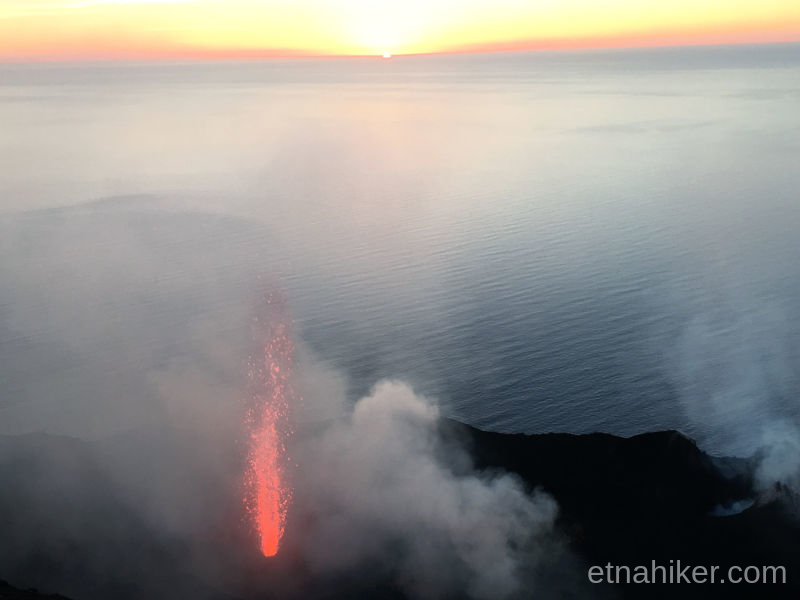 Stromboli offers one of the most unique and spectacular scenery in Sicily. A unique place, made even more fascinating by "Iddu", one of the most active volcanoes in Europe.
Starting point Piazza San Vincenzo. Departure time of the hike depends on the season but ussually 3 hours before sunset. The ascent take about 2/3 hours. The summit area is reached at sunset, and the duration of stay depends on the activity of the volcano and weather conditions. The descent is made along the canyon of the big rein which in about 2 hours leads to the starting point
EQUIPMENT.
Short trousers for climbing, long trousers for downhill, ***Trekking boots, ***torch, 2 T-Shirts, Sweatshirt, Jacket, Leggings, Bandana, gloves, cap, ***Trekking poles, lunch, water 2lt.
** Possibility to rent on site

DIFFICULTY
Stromboli is 916 m high and requires determination and good physical condition. The biggest enemy is the heat especially in June, July and August, but a good step and frequent stops can represent the right solution. Futhermore climb with light equipment and cover your self on top is a good deal. is absolutely not recommend the climb for those who suffer of heart or serious physical problems.