Etna 3000
ETNA 3000
45,00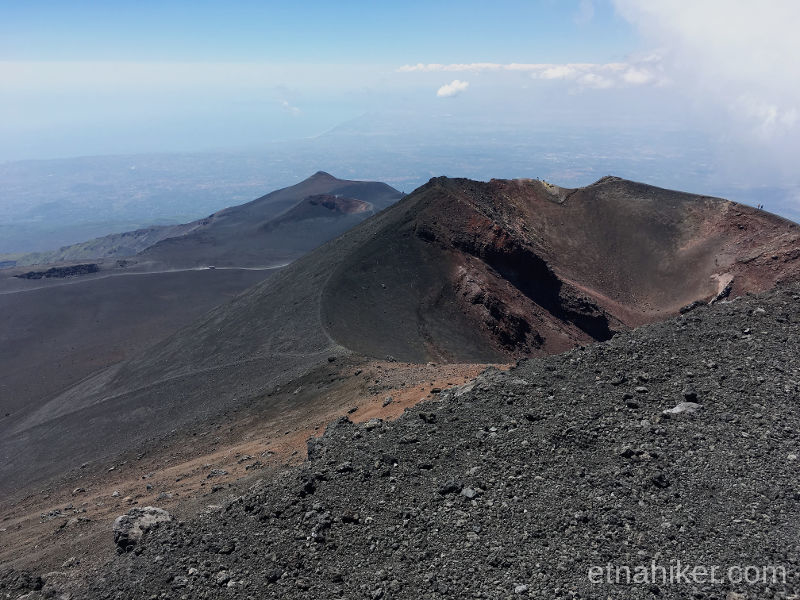 Meeting and departure at Rifugio Sapienza square at Bar Terrazza dell'Etna. It reaches 2500m with the help of the cable car from where the trekking will begin.
From here, by tackling a difference in altitude of about 400 meters, and passing by a lava flow channel, you reach the Barbagallo craters at an altitude of 2900 meters, whose formation dates back to the violent eruption of 2002-2003, and for which you have an almost perfect overview of the summit craters, recent flows and the eastern coast of Sicily.
The descent runs alongside the lava flows of the 2017 and 2019 eruption to the Belvedere where you can enjoy a breathtaking view of the Valle del Bove.
Return to the cable car terminal and return to the Sapienza refuge.
Cost: € 45.00 per person ** price for a group of at least 5 people (not includes return cable car, includes hiking boot rental)
EQUIPMENT
Long trousers, high-necked trekking boot, sweatshirt, sunglasses, gore-tex jacket, bandana, gloves, cap, packed lunch, 2 lt water, trekking poles, sunscreen.
DIFFICULTY
Easy. The excursion is not particularly difficult and takes place largely on a marked route and requires good physical condition